We have talked about possible ways to make a living at home away from the ties of the 9-5 job in more traditional ways, possibly without the aid of a computer.  But we've got to respect the fact that, for better or worse (I personally think it is always for the best), times move on and we need to move with times if we want to make a success of our ventures and especially if we want to earn working from home.  And that brings me nicely to talk about the endless possibilities offered by the internet, and best ways to make money on the internet.
The internet governs the world of business
Nowadays, unless there are health related restrictions, not knowing how to use the computer, or not wanting to, is no longer an acceptable excuse.  You may not feel comfortable using the computer, hence the internet, at first (but you would eventually get used to).  But you have to be mindful that, like it or not, the world spins round the internet!  Since its invention – bless Sir Tim Bernard-Lee! – the whole business world is governed by and through the internet.  And I strongly believe the internet is the answer to your dream to legitimately work from home.  But, how is it possible to make money on the internet?
What can you do with the internet
For starters, any type of work you could do on a freelance basis without internet nor computer in the past, you can now do ten times better and faster.  Take for example all the avenues I listed in The Good Old Ways – all of them can be performed by using the computer, and with the aid of the internet, you can expand your business and increase your earnings faster.
Don't get me wrong, I shall never believe in the 'Become a millionaire in 3 weeks' empty promises.  Where there is goodness, there are also endless possibilities for charlatans to take advantage by demanding upfront payments for, in the real world, impossible to reach outcomes.  But at the same time, the internet being so vastly diffused and touching every corner of this planet, it enables the user to reach out to a much wider audience of potential customers, or potential employers, like never in the past, when you would sell your services by phone or in writing.
So, for example, if you wanted to advertise your services as home based teacher, you can 'google' for home-based teaching vacancies, and you will come up with an array of employment agencies advertising a huge number of vacancies within your catchment area just at the pus of a button.  So, what you will do is forward your curriculum vitae (CV) at another push of a button, and your career profile will be made available to all sorts of potential employers, business and private ones alike.
Now, compare the above process with what you would have done in the past.  You would have possibly advertised your tuition services by placing ads on the local press – hopefully, you would have had responses to your ad, but in the meantime you would have had to pay the local papers for publishing your ad.  Then you would have had to print a few sets of your CV You can see, therefore, how much easier and faster it is to reach out to a vast platform of possibilities in an extremely fast way. and distributed to local employment agencies.  Again, you may obtain responses and possibly invitations to interviews, but the process would be more long-winged and time consuming.
Another typical example is the sale of a stock of goods.  With no computer you would attend local fairs, and do a lot of manual research.  With a computer and the aid of the internet, there are so many platforms for selling and buying new and second-hand goods, or to join live auctions, that you get dizzy just thinking of them all.
Not only that, but with the introduction of the concept of drop shipping, you do not even need to keep stock.  You advertise a product after you will have secured availability with a supplier, you sell the product and pass delivery details to the supplier, who will deliver the goods to your buyer directly – naturally the earning for you sits in the commission percentage that you will have agreed with the supplier.
But the internet has many wider and more profitable uses than the above to earn working from home.  So, let's find out more.
Surveys and pay-per-click
How many of us are regularly invited by email to sign on to join a paid-for scheme of completing online surveys?  You get paid to complete surveys online, right?  Let's cut to the chase immediately.  As a form of income, this one is not one of the most lucrative.  And many websites will tell you that.  You will not manage to make a living out of them, nor to pay your monthly bills.  But, along with the pay-per-click online activity, it does give you a little bit extra pocket money.  And that is why I see it more suited to students, or as a form of additional income.
Online surveys are 'what it says on the tin'.  You register with a few companies, which send you daily alerts by email for surveys that you may be interested in.  You complete the survey, and get paid for it.  The draw back is that the payment fees are in terms of pennies or cents, and nothing more, where the minimum pay off figure is often in the region of £20 or above – so it will take a long time before you can reach the pay off figure at a rate of a couple of surveys a day at a couple of pennies each.
The other issue is that often, by the time you pick up your email at the end of the day and start completing the survey, you will be advised that the marketing company has already reached the maximum level of entries – in other words, they no longer need your opinion.  So, again, you may end up not being able to complete as many surveys and as regularly as promised.
Pay-per-click (or PPC) is again an innovative scheme aimed to attract traffic to paying websites.  Website owners pay for the marketing company to promote their website.  You will have registered with the marketing company, in the same way as for surveys (in fact many companies offer both opportunities), who will prompt you with daily emails to click on so many websites per day against remuneration for each website visited.  Again, the downside here is that you are paid pittance.
So, on both accounts, the pocket money earning is definitely possible, so long as you are prepared for the long run rather than for the fast money.

As a side earner, I myself am still doing the odd survey, and have weekly sessions of PPCs to keep feeding my accounts.  My favourite is InboxPounds, which again offers a variety of PPC, surveys and other offers.  The company is legit, as I have recently received my first £20 cheque, although it has taken me quite a few months to put together my remuneration.
Another favourite of mine is Swagbucks, which works on the same principle of inviting you to complete surveys, to view videos, to play games online.  But instead of paying cash, they offer a point scheme which is then converted in gift vouchers, primarily for Amazon.  Again, indeed it is a slow earner, but the discount voucher you will have put together by the end of the year will turn particularly useful towards your online Christmas shopping!

You Can Get Free Gift Cards For Shopping, Searching and Discovering What's Online at Swagbucks.com
Affiliate marketing
The concept of affiliate marketing is the one I embrace most wholeheartedly.  Again, it is not a quick earner.  But then again, I would say, beware of quick money promises, both online and offline, as they are often a scam.
Personally, I find affiliate marketing the most fulfilling of all online endeavours, as it involves building and having your own website, where you can sell and blog about what you are really passionate about.  In your website, you will then promote companies and services that aid you in reaching out your goals.  In return those very same companies will pay you a commission for every sign up they get from viewers of your website.
So, to use the good old example of Amazon, of which I am an affiliate as well as a loyal customer (I love to spend my money on Amazon!!), if I promoted an Amazon product on this website, and one of my viewers clicked on the Amazon link to purchase that very product, or any other item on Amazon website, my viewer will not get charged any higher than if he/she went on Amazon directly, but I would be getting a commission from Amazon as a thank you gesture for promoting the article.
So, where to start from when wanting to build a website?  And how to choose a niche, or subject, to talk about and to promote, that will find an audience on the internet?  When I started building the idea in my mind of a blogging website (and so far I have this one as well as Living With A Border Terrier) , I didn't even know where to start from – the most terrifying thought was that, with so much to choose from online, I would end up victim of a big scam, with no money nor fame.  Then I came across Wealthy Affiliate, where not only I learned to build my websites for free, but got access to detailed lessons to learn how to turn my passion into a sizeable business through affiliate marketing, and huge support from their community of WA members, who guided me all the way, and they still do!!!
Joining Wealthy Affiliate is free of charge, although you are given the option to become a member to access additional tutorials.  When I first joined, I did not want to spend for a venture that I did not know at the time whether it would be worth it.  But even on the free membership, I soon realise the amount of knowledge you came across on this platform was second to none.
I am so enthusiastic about Wealthy Affiliate that I decided to dedicate a separate page to this venture – please check it out for more information.  After all, it is thanks to them I have managed to establish my online working at home career!
Binary systems
This is the one experience of earning legit money online that I have not yet venture in.  My understanding is that it is very similar to online stock trading, but with reduced risks.  You need to have a flavour for betting to be prepared for this avenue.  The main point to consider is that there are many schemes available online, so before joining any of them, it is advisable that you do your research and carefully scrutinise the review, as there are a lot of 'cowboys' out there.
How it works is that you sign up to one of the many website – hopefully a reputable and trusted one! -, place your bet for the value of some commodities to go up or down by a figure you decide, and you earn that figure if you guess right, or loose the same figure if you guess wrong.  Some websites want you to pay upfront, and others will only ask that you pay on your first loss.  Again, some companies will allow you to bet for as little as £1, others might ask for higher amount of money.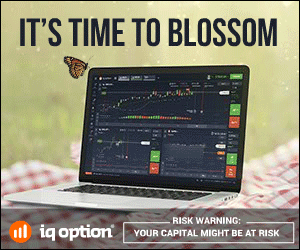 I feel with binary options method you need to be in absolute control of your finances, whilst having fun at doing a bit of betting, or trading as it were.  It is likely that the broker you are signed up with will try to persuade you to keep betting for higher and higher amounts of money.  You need to remember not to bet for money that you haven't got, as if you loose you will have to pay that money back.  Likewise, and in the same way as you are advised to do at a casino, when you are on the up and having won a relatively substantial amount of money, you need to be wise enough to walk away on the winning side.  Again, with binary options you are likely to loose in the same way as you are likely to win.
---
The above ones are only but a few of the many opportunities of making a living though online work, and from the comfort of your own home.  Indeed, if you have experience of any of the above, or if you would like to suggest alternative ways, by all means do drop a line in the Comment box below to share with the rest of us.  Thank you.